What's the Difference: VPS Hosting vs Dedicated Hosting
Posted by Fabrizio on May 19, 2021
On a daily basis, human beings make over 30, 000 conscious decisions with over 200 of those decisions pertaining to food only, according to Cornell University. In the world of web hosting, there are also many decisions to make. In fact, having decided to publish a website, there are a number of choices that are open to you in terms of the direction you would want your website to go. You may need to determine which hosting plan is best for you: VPS Hosting vs Dedicated Hosting. In this article, we will explore each individually, determine which is best for you and then some.
How does VPS Hosting stack up?
Virtual Private Server (VPS) is based on a virtual environment that imitates a dedicated server within the framework of a shared server setting. VPS hosting is offered at a reasonably fair price and is known for good reliability, performance and security. For these reasons, VPS hosting has become a popular choice for many website owners.
VPS hosting in a virtual setting is comparable to having a shared hosting service in that one server is split in different parts for different sites. The technology associated with the virtual environment enables users connected to the server to access their own dedicated operating system and resources.
Rent a whole server with Dedicated Hosting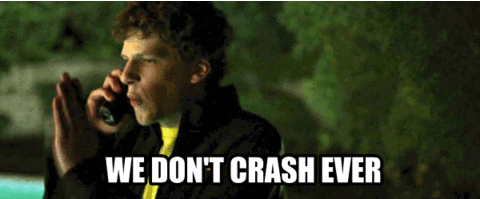 Via Giphy
As the word suggests, dedicated hosting is a package where a user's resources and operating system is locked into one devoted server. Unlike VPS hosting, Dedicated hosting does not have a shared element.
Dedicated hosting is popular among large enterprises and those wishing for exclusive use of a server. In addition, Dedicated hosting is said to be convenient for websites that generate a high daily traffic and large organizations. Price packages for Dedicated hosting usually come with a higher price tag than VPS hosting and is often influenced by bandwidth, memory (RAM) and storage space.
VPS Hosting vs Dedicated Hosting
When deciding on VPS Hosting vs Dedicated Hosting, there are different elements that accompany both options. The choice sometimes is not as clear cut as seeing a green light and deciding to go. Most times than not, you will have to look at your local settings to determine which is best for you. Your system should possess certain capabilities that support the settings and elements of the appropriate package. With that said, let us take a closer look at some of these considerations.
1. VPS Hosting vs Dedicated Hosting: Performance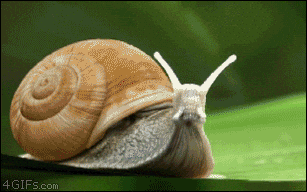 Via Giphy
Performance is significant to any hosting service and platform. Deciding on a hosting package may invite the website owner to consider if the package allows their website to load fast, operate well and is compatible with the many varied users the website will serve on different devices.
VPS hosting provides for its users a fixed source of bandwidth to operate. If exceeded, the provider has a second source to utilize more bandwidth to meet the website's demands. Dedicated hosting on the other hand comes fully charged with all the speed and bandwidth you will need, delivering all the resources your users will require from your site.
Conclusively both VPS and Dedicated hosting provides great performance as it relates to web loading speeds and delivering resources needed by your website's visitors. Dedicated hosting however, takes the edge because there are multiple users on the server with a VPS hosting package, your website will never use the server's full capacity.
Speed matters and dedicated servers can fix that. Learn why web server speed matters here.
2. Security for VPS and Dedicated Hosting
Another significant aspect of choosing a hosting service is to determine if your website will have sufficient security. A VPS hosting plan will provide sufficient security for your website. The downside however, is that with VPS hosting, although you have a virtual server dedicated to you, it is on a shared server with other sites. Therefore if there is a security breach on another website, your website might be vulnerable. With that said, providers aim assiduously to prevent this.
Dedicated hosting has its share of vulnerabilities. However, the difference is that your website won't be at risk because of the recklessness of other websites because it is not on a shared server framework.
VPS hosting offers significant levels of security but Dedicated hosting is higher.
3. Resource Allocation
Describing Resource Allocation is somewhat like having a large pizza with different slices. You are allocated a slice and can have more if you wish but as you may know, having a second or third slice may not be guaranteed. This is because of the shared server framework with VPS hosting which has multiple sites isolated on its server.
While Dedicated server hosting is quite the contrary as you are given the entire pizza for yourself. You can have seconds, thirds and fourths. All resources available with a Dedicated hosting plan is allocated to you.
4. VPS Hosting vs Dedicated Hosting: Scalability
Growth is very important in any business and just like your website, you may experience growth overtime. As your website grows, so will your hosting plan. With a VPS hosting plan, you will be allowed to grow the reach of your website however, there are limitations.
With Dedicated hosting, you get all the resources you need on a server without any limitations. While Dedicated hosting may sound great and surely it is, VPS hosting plans are a more reliable option for websites that are within that middle ground scalability. This a better option as compared with taking on more resources than you may need at the moment.
5. VPS Hosting vs Dedicated Hosting: Price
Well if you are looking to save money, it's a no brainer. Earlier we shared key resources available in a Dedicated Hosting plan. It is a given that if you want more, you pay more. VPS offers a convenient suite of prices attached to different packages which might be more ideal for the everyday website owner.
When deciding on VPS Hosting vs Dedicated Hosting, the buck usually stops here. The price-tag for both solutions is a huge determinant. This is where the decision on which hosting plan is more vital for the success of a site comes in to play.
Read more about hosting for beginners here.
Conclusion
Hosting plans come with many different bells and whistles at different costs. Making a final decision as to which is best for your website will depend on your website's needs. Hopefully having gone through this article, you are now more aware of the key differences. Now you can confidently choose the best solution for your website.
Looking for a sweet dedicated hosting deal? Reach out to Luxhosting Sales and just ask. Get in touch here.
Rather than hiring a developer to perform 301 redirects for you, do it yourself. There's no need to go wild with code as cPanel makes 301 redirects simple en (...)